Geeks and Beats contributing writers Shane Alexander and Vanessa Azzoli look at what was trending along with #ComeTogether, on Wednesday, and what the world was taking about in 1993.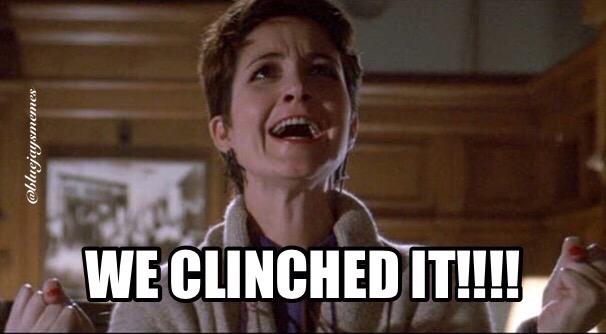 The last time we "clinched it," according to a list compiled by Alan Cross, Kurt Cobain was still alive, iPod wouldn't be released for another 8 years, and Taylor Swift was three years old.
In 1993, the average house in the U.S. was $113,200 and the average income was $31,230.
John Gotti was just beginning to serve his sentence of life in prison.
Mrs. Doubtfire was in theatres.
Bill Clinton was the U.S. President.
Windows NT 3.1 was released. How many of you remember using that OS?
After all the homers we hit this year (Encarnacion with 37, Bautista belting 40 and Donaldson dinging 41), we knew 2015 would be a special year. So did Johnny Cash.
The soundtrack of the Wednesday night in Toronto consisted of songs that told the story of how long we've been waiting for another Jay clincher.
Kool and The Gang, Celebration
Billy Joel, The Longest Time
CeCe Peniston, Finally
Then, there's this classic that still rocks us.
Jays Will Rock You (Queen Parody), Unknown Artists